About
The name conjures up that down home feeling where all your relatives and neighbors drop by for a traditional kitchen party. This ensemble group is that - and more. Boasting a diversity of talent "The Celtic Kitchen Party" plays a mix of both traditional and contemporary East Coast, Irish and Scottish Celtic Music as well as a healthy dose of Pop, Classic Rock and Country - essentially providing something for everyone! CKP brings a lively high energy feel to any venue which you are sure to remember. They have shared the stage with The Mahones, Next Generation Leahy, Queens Bands and - soon to be - The Mudmen, to name a few. What are you waiting for? Set your event apart - be prepared to dance and sing along to some of the best party music ever made. Period.
Welcome to The Celtic Kitchen Party!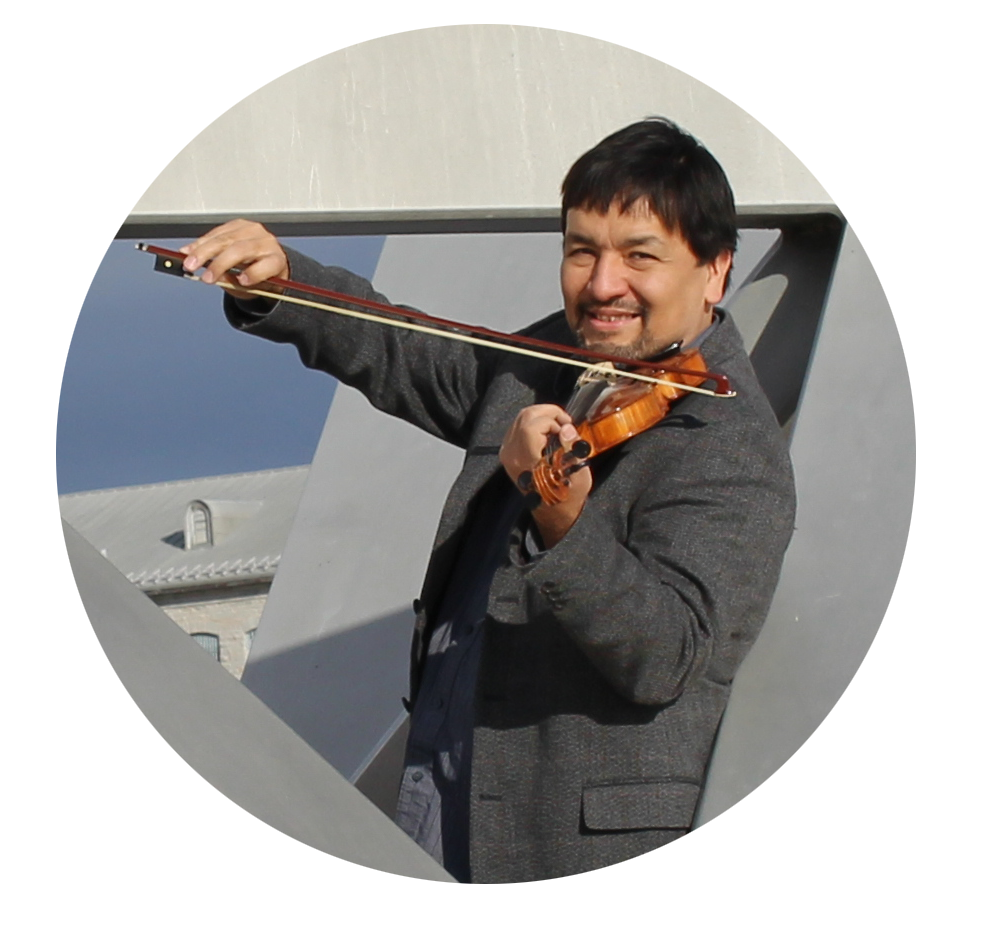 FIDDLE
Tedd CHEW...
rises to the occasion mimicking perfectly the riffs and sounds of our top 40 tunes but with our own "celtic" flavouring. Not only is he a talented fiddle player but he also covers the low end of our vocal harmonies. You can see (and hear) Tedd's passion for music all over the surrounding Kingston area, in projects (too numerous to name). He loves performing with the ensemble group CKP and looks forward to sharing his musical talent with you!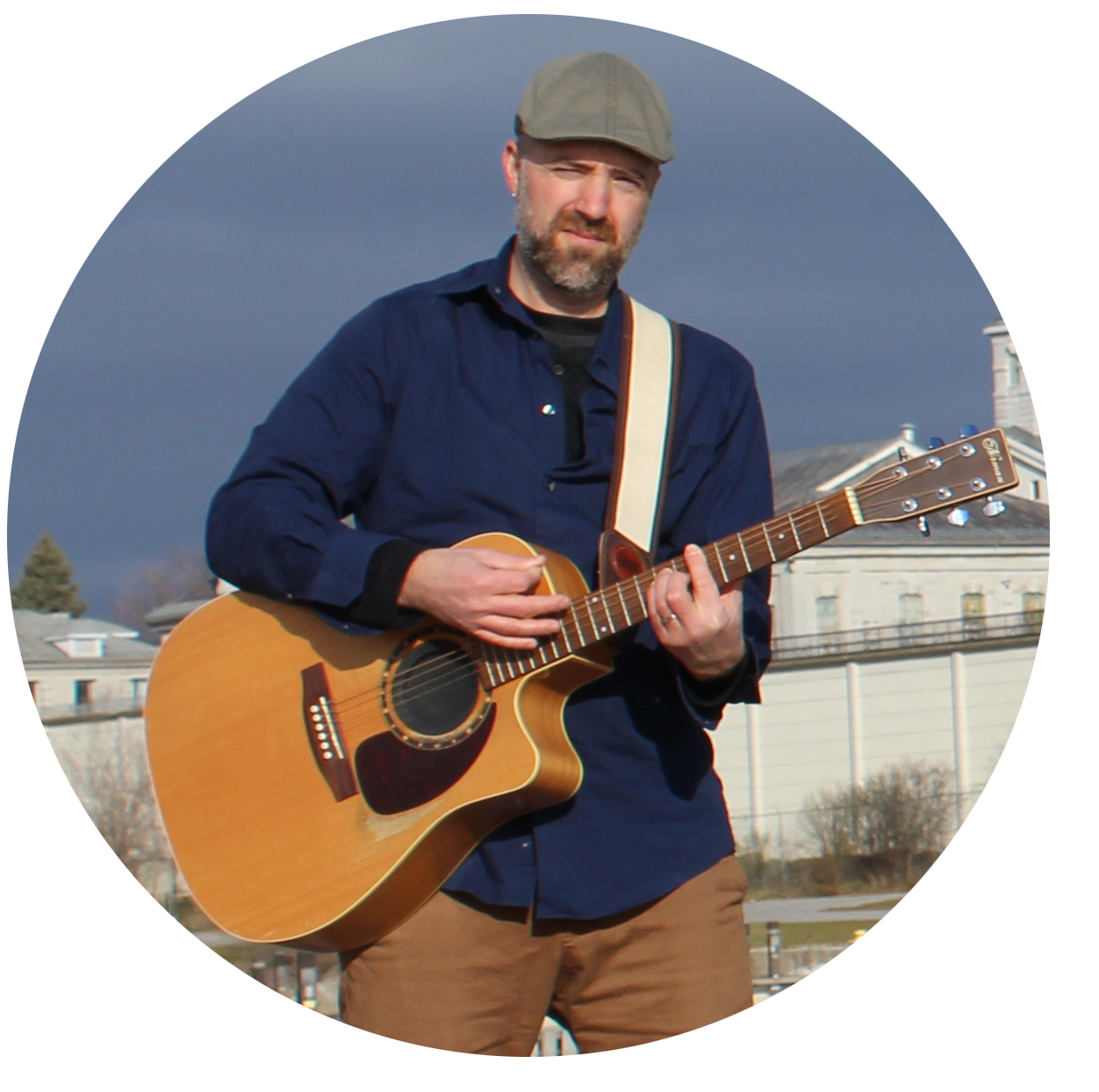 GUITAR
Andrew VANHORN...
has shared the stage with Don Cochrane and Trevor Strong (Arrogant Worms), opened for Jason Blaine, Luther Wright and Mike Trebilcock (Killjoys) and recorded with Kelli Trottier. "George" is comfortable infront of the mic and predominantly plays the acoustic guitar (though he has been known to pick up the bass). He has great memories of touring the East Coast with
Vile Richard
and looks forward to more recording with CKP.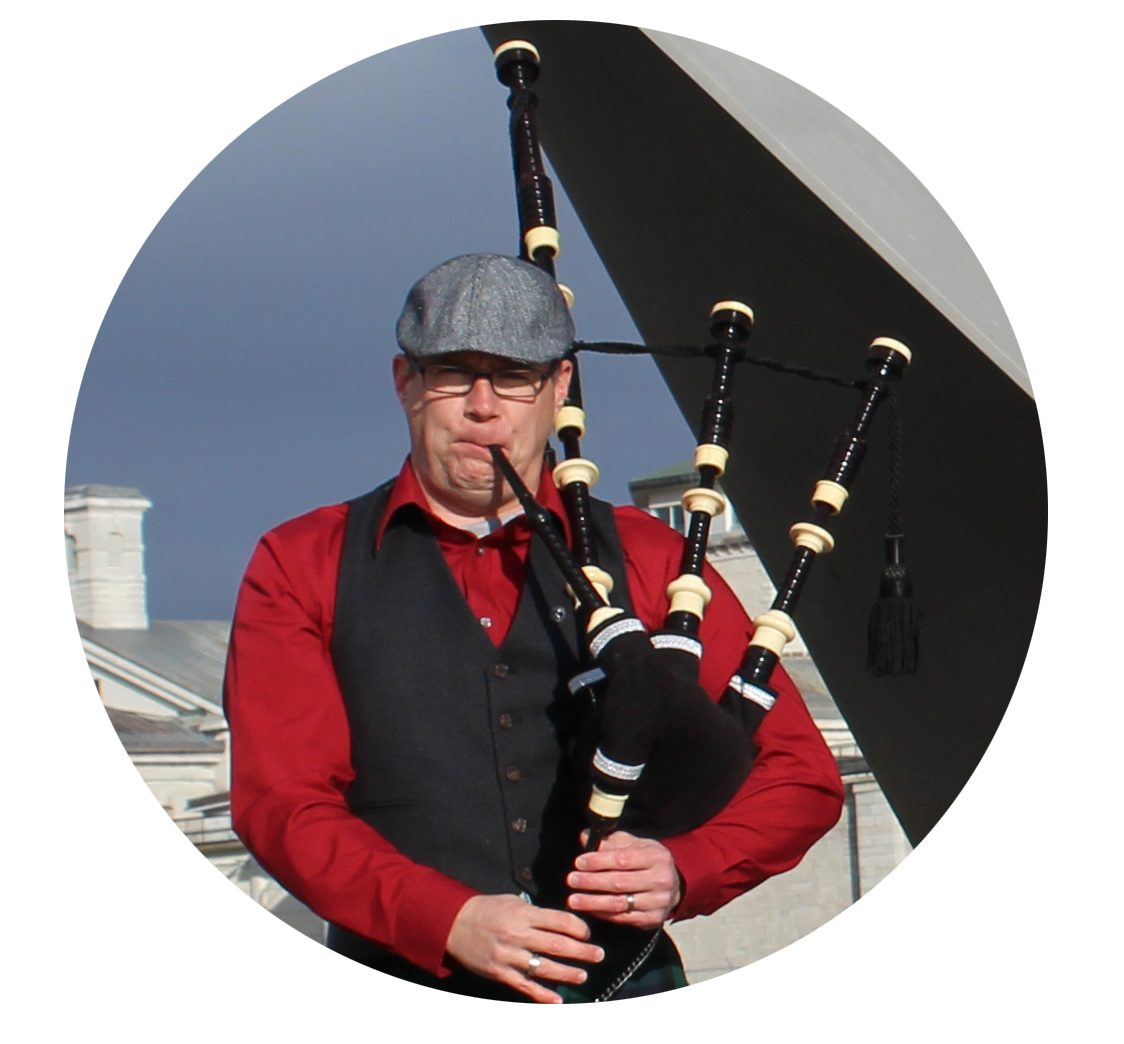 Bagpipes
Colin SKINNER...
is our relative newcomer to this ensemble group and has really beefed up our Scottish feel! He is a founding member of the
Devil's Own Pipe Band
and has over 30 years of piping experience. He has played with several Military and Civilian Pipe Bands and has performed for international dignitaries including Queen Elizabeth II. Neighbours are always ringing his doorbell in the middle of the night – fortunately, he is usually up practising his pipes for the next CKP show.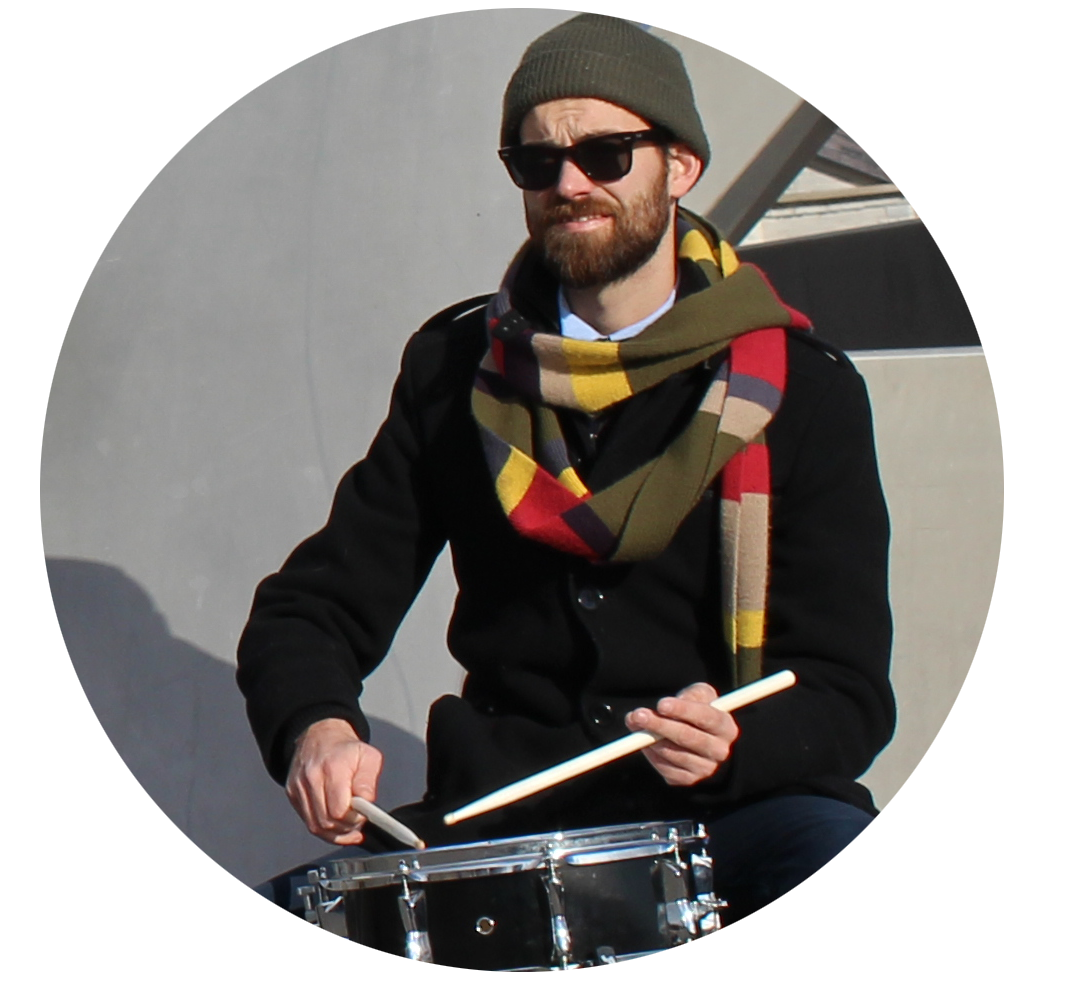 Drums
Martyn PIPER...
developed a firm foundation in highland and African drumming and spent a number of years touring Canada performing and facilitating clinics with 'Sssnap' (based out of Prince George, BC). After moving to Ontario Martyn became a member of the P.O.W.R. Pipes & Drums and alternative rock band Fossils & Gospels. Martyn continues to cement a reputation as a soul filled, outside of the box player. Martyn's goal remains to create a solid bed for the rest of CKP to build on.
DID YOU KNOW?
CKP plays weddings! Of course we can play your RECEPTION however did you also know we can play classical music for your wedding procession?! Cocktails? During dinner? We've done it - and we LOVE doing it. Whether it be double violin, cello, flute or bagpipes - we have numerous musicians available to suit your needs. We can work with you to make the best package and sound to compliment your very special day. Please inquire further. We've done this before and you're in good hands. But dont' just take our word for it - please read our testimonials below for proof of that.
TESTIMONIALS